Success Stories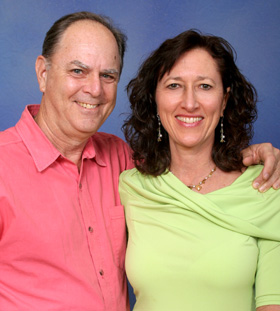 Debbie and Norm Hoffman
Presidential Directors
Debbie left a successful 20-year career as a Wall Street investment banker, "because I wanted to make a real difference in peoples lives… and have quality time to spend with my family." When she was introduced to GIA Wellness, she knew that she had found her "calling." Norm is a former high-end custom home builder, plus marketing / advertising professional who has recently joined his wife in the business. Together, they are building one of the fastest growing teams in the company, and have been honored for their leadership role as 2010 Consultants of the Year. What drives them every day is helping people break through limiting beliefs to achieve their dreams and goals.
"Every penny we earn represents someone's life that's been touched by either our products or GIA's powerful business opportunity. And recently, our Northern California team reached a major milestone, when we qualified as ambassadors for GIA's Roots & Wings movement, to help teenagers make significant breakthroughs in their lives and soar to their full potential."
The GIA business gives Debbie & Norm the freedom to travel and visit their son, Adam, who is attending college in Providence, RI. And since they are developing a team back East, they can write-off their trips as a business expense.
"Our dream is to own a home on Nantucket Island and live an active life together… on our own schedule? doing what we love (without reporting to a boss)… and having fun doing it!"
Their vision is to build a huge international team. By so doing, they will replace Debbie's Wall Street income as well as the losses Norm incurred in the real estate debacle.
"GIA is our hope for the future, and we look forward to helping so many people achieve Growth, Inspiration & Abundance in their lives."
---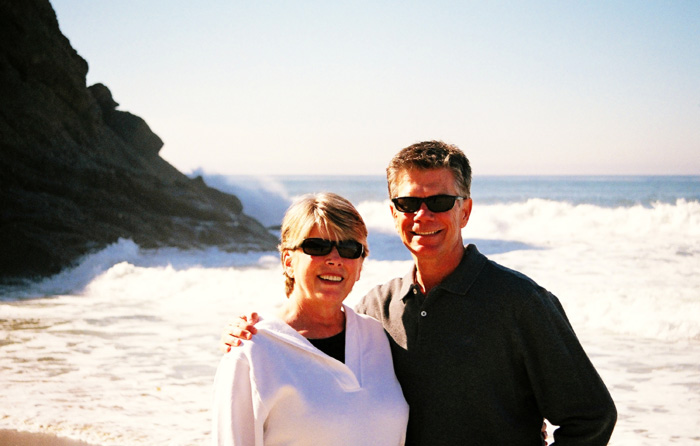 John and Chris Williams
One Star Presidential Directors
For John and Chris GIA is all about Freedom. John had experienced every type of "job" imaginable. As an employee for a very large company he felt limited by the structure and boundaries associated with having a "9-5" job. Later, he wanted to develop his entrepreneurial spirit and became a business owner, only to realize the freedom he was looking for couldn't be found with the feeling of the business owning him, rather than him owning the business. John discovered Network Marketing in 1995 and became unemployable almost instantly. Although success came early in his Network Marketing career, freedom was not realized until he joined the GIA Wellness Team.
"I feel like everything I had done in my life led me to GIA. The things I love the most I am now able to do every day. I love to help people and build teams. I love to show people how to create a vision for their future and help them realize those dreams. I also love the freedom to build my GIA business from anywhere. Every morning my wife Chris and I enjoy freedom by walking on the beach near our home Dana Point. The rest of the day I work with my GIA team to help them discover and achieve a Lifestyle of Inspired Wellness through GIA."
John has reached the One Star Presidential Director and achieved Consultant of the Year for two Consecutive years. His leadership is felt by almost every GIA Wellness Consultant every day as he leads the "Wake-Up" calls and works closely with the GIA Corporate Team.
---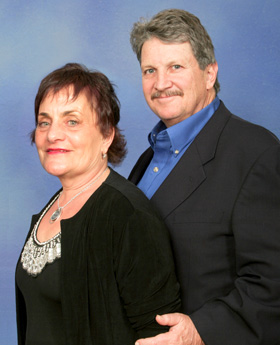 Martha and Clive Gurwitz
One Star Presidential Directors
Clive and Martha believe that at GIA Wellness they have truly found an incredible home of growth, inspiration and abundance that has exceeded all their expectations.
"Since day one, our passion drove us to the top, and we have continued to grow beyond our wildest dreams. We are so appreciative of our amazing team of inspired, committed leaders, and our amazing upline support from John Williams, as well as our incredible crossline friends."
Both Martha and Clive are passionate about helping others. Working together, they create a great team. Martha has always been very health conscious and her passion for helping others achieve optimal health as well as time and financial freedom has contributed greatly to their success. A loving mother to three young men, two of whom are in college, one son Matt is a Senior Director on their team and in college, and one has already graduated. Martha has loved being able to be "stay at home" and a "working mom" at the same time. By working from home, she enjoys being with her family, her passion for exercise and desire to make a difference all at once. As a CPA for decades, Clive has a remarkable sense of the power of the compensation plan and helping others understand the importance of leverage. Having been in the industry of Network Marketing over 25 years, he believes GIA is the best combination of management, products, compensation and timing. Clive and Martha from San Diego, enjoy their second home in Boulder and the freedom to ski and take family vacations with their sons Andrew, Matt and Bryan. They have earned every luxury incentive trip that GIA has offered, reached One Star Presidential Director and Consultants of the Year. Martha and Clive also are responsible for directortraining.net a resource that has served all GIA consultants with a wealth of information.
"We are so excited about the future of GIA and the ability to empower more and more people with the gift of growth, inspiration and abundance. It truly feels like the very first day we joined this wonderful company."
I have been around this industry for over 20 years, I can honestly say that I have NEVER experienced a dedication to personal growth and an expertise that Lynda Cormier brings to GIA Wellness and…
J.W., San Diego, CA
I definitely feel like I broke through self doubt. I feel like I learned that anything is possible, and I can actually do anything if I put my mind to it. Learning how to forgive…
One teenager who attended a Roots & Wings event
The 'inspiration' element of GIA Wellness is often sensed by new people, but it is a treasure and a gift that continues to grow over time. The result – people grow and evolve and become…
J.W., Dana Point, CA