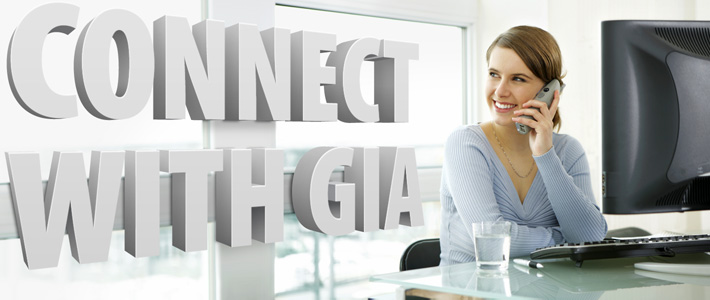 Breakthrough Conference Calls
Every month, live conference calls are held with participants across North America, Australia and New Zealand who are inspired to lead their best life. These calls are often described by participants as "the highlight of [their] month," as they connect with people who are seeking to learn, grow and often share the information with their family and teams.
GIA Wellness Co-CEO Lynda Cormier-Hanser started the monthly Breakthrough Calls as a result of her and her team's desire to be congruent and consistent with the commitment to personal growth. The wisdom, insight and passion that is shared encourages people in their business, parenting, and overall enthusiasm for life.
Breakthrough Conference Calls Provide:
Powerful information which applies to both personal and business expansion
Mentoring and Coaching to help bring out the best of teams and individuals alike
Insights and contributions from GIA's field leadership
---
I look forward to these monthly calls. Somehow, Lynda selects a topic that is absolutely pertinent to our lives. There have been times where I have listened to the live call, and then called in several times to hear the recorded version. There are people on my GIA team who have their children and entire family tuning in to hear the call. I don't know of any other company that has this type of authentic commitment to each and every single one of us. J.W., Henderson, NV
---
My daughter who teaches struggling students, mentioned to me that Lynda's calls help her inspire her students to succeed. My daughter starts the day by asking her students what they have to be thankful for, and she has seen a real shift in their attitude. Z.B., New York, NY
Breakthrough Conference Calls
I have been around this industry for over 20 years, I can honestly say that I have NEVER experienced a dedication to personal growth and an expertise that Lynda Cormier brings to GIA Wellness and…
J.W., San Diego, CA
I definitely feel like I broke through self doubt. I feel like I learned that anything is possible, and I can actually do anything if I put my mind to it. Learning how to forgive…
One teenager who attended a Roots & Wings event
The 'inspiration' element of GIA Wellness is often sensed by new people, but it is a treasure and a gift that continues to grow over time. The result – people grow and evolve and become…
J.W., Dana Point, CA