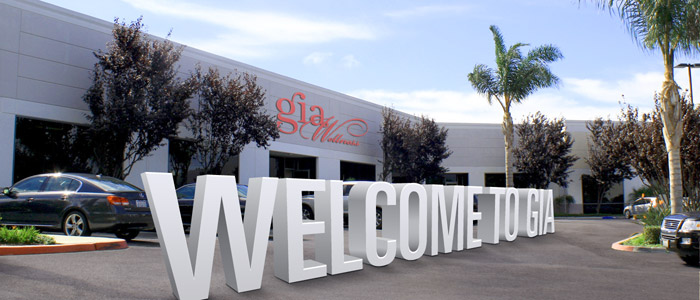 Company Overview
GIA is a heartfelt creation born of a genuine dream to make a tangible difference.
Conceptualizing the name GIA Wellness and bringing it to the world literally moved us to the core. It encompasses our authentic desire to create a perpetual legacy… to start something eternally significant which builds well beyond our lifetime. The three letters – GIA – stand for Growth, Inspiration, and Abundance. Each area is weighted equally and represents our purpose – to truly enrich the overall quality of as many people's lives as possible.
GIA's Company Overview Video
Enjoy this brief video overview of everything GIA Wellness. Learn how GIA is enabling so many people – from all walks of life – to live in a state of perpetual Growth, Inspiration, and Abundance.
How is this genuine enrichment of people's lives accomplished? GIA does it through the following 3 key components:
Transformational, revolutionary wellness products which facilitate optimal health
Personal development, leadership, and team training that truly inspires
A dynamic Compensation Plan which enables people to develop significant incomes from home
While GIA's legacy begins with our independent Consultants, it ultimately reaches kids, teenagers, and young adults through the Roots and Wings Program, also known as the "RAW Movement," which is the heartbeat of GIA. This non-profit program is focused on empowering young adults to enhance their self esteem and offers guiding principles that directly impacts the quality of their life, by improving their relationships with themselves and others.
The idea of perpetual growth comes from the concept that as one generation lives "Inspired Wellness," they are both examples and influencers for others who in turn become inspired to do the same. GIA enables people to live their best life, and in doing so, people become even better and healthier parents, friends, spouses, children and teammates. As a result, through physical, emotional, and financial balance, people are able to give more of themselves to their families and to humanity. They raise children with more patience and love, giving them higher self-esteem and helping them to make better decisions. They – in turn – then carry it into their  future as they raise their children with "Inspired Wellness." It is perpetual… Our hope is that we may never know the true magnitude of our gift to the world because it will affect one generation after the next and the next. and …
No sentence more clearly and succinctly defines GIA Wellness than our vision: To create a legacy of Perpetual Growth, Inspiration and Abundance.
GIA Wellness has become an industry leader in the areas of  hydration, nutrition, weight management, anti-aging, and human energy. Because we supply excellent products and it's our belief that living well is more than just feeling good, we also offer a highly rewarding home-based business opportunity for individuals like you to become an independent Consultant/ Distributor of GIA Wellness Products.
I have been around this industry for over 20 years, I can honestly say that I have NEVER experienced a dedication to personal growth and an expertise that Lynda Cormier brings to GIA Wellness and…
J.W., San Diego, CA
I definitely feel like I broke through self doubt. I feel like I learned that anything is possible, and I can actually do anything if I put my mind to it. Learning how to forgive…
One teenager who attended a Roots & Wings event
The 'inspiration' element of GIA Wellness is often sensed by new people, but it is a treasure and a gift that continues to grow over time. The result – people grow and evolve and become…
J.W., Dana Point, CA