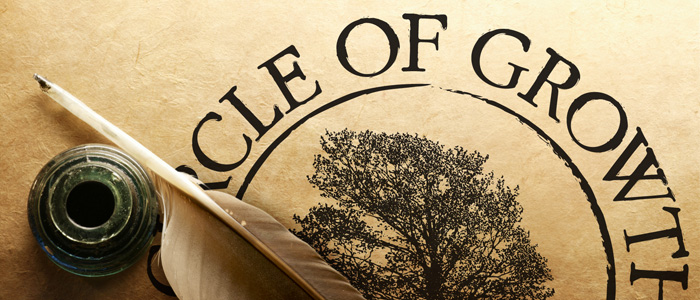 Circle of Growth
The Circle of Growth is a leadership development program designed to accelerate the journey to rank advancements, as well as to guide GIA Independent Consultants towards reaching their goals and dreams.
The Circle of Growth was designed to enhance leadership and team growth by working closely with individuals who demonstrate performance, attitude and qualities upon which a GIA Wellness career may be built. We have inaugurated a program that goes beyond incentives and rewards. The Circle of Growth is a vital core program for selected GIA Consultants who meet very specific criteria.
For GIA Wellness, the core of our vision is the Roots and Wings Program – our vehicle, put in motion to empower youth with core qualities of self-esteem and integrity. The Circle of Growth will allow individuals to take part in a high-performance leadership development program, helping them to grow as GIA leaders, become quality examples of good leadership, and to enhance their future success in GIA. It is only through the Circle of Growth that an Independent GIA Consultant can ultimately be a "RAW" ambassador. Our "RAW" Ambassadors are able to coordinate and host Roots and Wings Events across the world. Within the Circle of Growth, as you grow your team and move up the compensation plan ranks (Director to One Star Presidential), you are eligible for advanced leadership and personal development training with President Lynda Cormier.
---
For me, being the very first RAW Ambassador, and bringing the RAW movement to the Boys Girls Club in Southern California has really been the pinnacle of my career with GIA. Earning the ten thousand dollar consistency bonus was definitely a moment I will never forget, but bringing self esteem to teenagers and watching them embrace their potential and their future – that's life changing. A.O., Laguna Niguel, CA
I have been around this industry for over 20 years, I can honestly say that I have NEVER experienced a dedication to personal growth and an expertise that Lynda Cormier brings to GIA Wellness and…
J.W., San Diego, CA
I definitely feel like I broke through self doubt. I feel like I learned that anything is possible, and I can actually do anything if I put my mind to it. Learning how to forgive…
One teenager who attended a Roots & Wings event
The 'inspiration' element of GIA Wellness is often sensed by new people, but it is a treasure and a gift that continues to grow over time. The result – people grow and evolve and become…
J.W., Dana Point, CA