i-H2O Benefits
Helps to significantly increase the body's hydration levels*
Supports optimal nutrient absorption*
Helps the body's natural detoxification process, supporting a healthy intestinal flora through hydration*
Assists the body in balancing pH-levels*
Promotes youthful skin by assisting natural skin hydration*
Supports antioxidant effects*
Shown to have antibacterial and other properties*
How it works
In the last decade, three groundbreaking scientific findings have proven why the alignment of the molecules in the water you drink is essential for your health and longevity: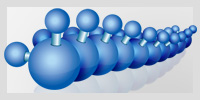 1. When we are born, the water molecules in our cells are aligned in a single-file. Our young body even converts any water we drink into that necessary single-file structure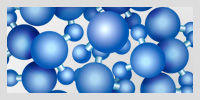 2. As we age, our body's ability to convert water into the single-file alignment dramatically decreases. Our body's hydration becomes increasingly compromised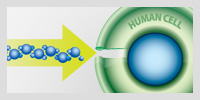 3. Nobel Prize-winning research from the early 2000s has proven that in order for water to be optimally effective in the body, the water molecules must be aligned in a single-file structure
SFA breakdown
Patented & Proven
Research confirms that the molecules of most of the water we consume daily are aligned in a chaotic, large-clustered manner. That makes it extremely difficult for our body to absorb and optimally hydrate, ultimately leading to unintentional, yet chronic dehydration. many benefits of the patented i-H2O have been scientifically validated by respected laboratories from around the world. Research findings regarding i-H2O have been highlighted in multiple science publications, as well as presented at more than a dozen international Science and Health Conferences.
Consumer Survey Results*
3 out of 4
… people say when they drink GIA i-H2O they "have much more energy throughout the day"
8 out of 10
… people say that after drinking i-H2O, their "skin looks and feels much better and more radiant!"
9 out of 10
… people feel "more hydrated than ever before" when drinking GIA i-H2O
---
"The key to any effective anti-aging protocol is to find ways to optimize your body's hydration levels. Research has shown that GIA's i-H2O System is the patented vehicle to support the body's essential functions through optimal hydration – by effectively altering the structure and alignment of water molecules. i-H2O is a truly super-hydrating water – it therefore is one of the most effective anti-aging technologies available."

Dr. Howard W. Fisher, B.Sc., B.Ed., M.B.B.S., D.C. Anti-Aging Expert
Before & After