Wellness is More
---
Learn how we can help you redefine wellness by swiping through the slides on the right.
---
Business Growth
As a GIA Wellness Consultant/Affiliate, you have plenty of resources to help advance your knowledge of entrepreneurship, relationship building, and how to best serve your GIA Wellness customers and your teammates. With GIA University (www.GIAUniversity.com) you have access to hundreds of business/product documents, videos, training modules, and much more – all conveniently at your fingertips. We know that at times, learning a new business, new products, and new compensation plan can feel like a LOT! This is why we strive to make all that as easy as possible, and as fun as possible for you as you grow – at your own pace. With live webinars and your own senior business partners, every GIA Wellness Consultant/Affiliate can enjoy independence, while also staying connected to a community devoted to helping consistently helping each other.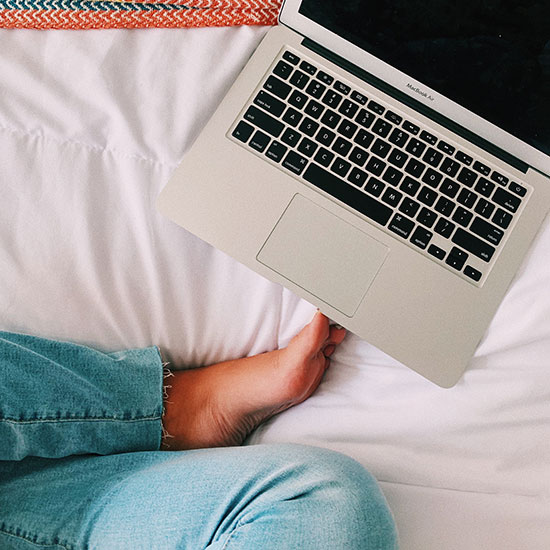 ---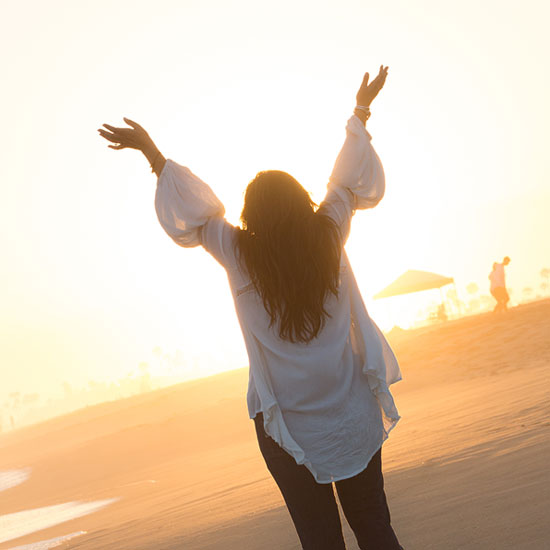 Personal Growth
With the belief that businesses don't grow, but instead, people grow and take the company with them, we are devoted to personally empowering every one of our GIA Consultants. Lucky for us, our Co-CEO Lynda Cormier is a renowned expert in leadership, team building, relationships, and maximizing human potential. She brings her decades of passion and experience inspiring others to every nook and cranny of GIA. Since Lynda is often out "on the road" speaking at women's events, empowering entrepreneurs, and doing live classes and webinars, everyone in our GIA Community has the chance to leverage these experiences and gain insights, wisdom, and breakthroughs that positively transfer into every area of life.
---
How It Works
Personal Website
The heavy lifting is done for you: Once you become a GIA Consultant, you receive your own personalized website where your customers and community can purchase their favorite products, while you earn the credit and highly rewarding commissions and fun bonuses.
Wellness Gathering
The more, the merrier! Community and fun are important parts of our "Wellness is More" philosophy. When people gather to share their personal experiences and advantages of redefining wellness, you can make a bigger impact, touching more lives in the process.
Person-to-Person
The best way to connect with somebody is to have an authentic face-to-face conversation. We encourage our GIA advocates to value human connections. We empower you to share how GIA has redefined wellness in your life so that you can inspire others to do the same!
---
Let's Do This
You do you – in the best possible way. We encourage our GIA Consultants to enjoy the business growth process as it evolves. We have all the resources you need, based on what you want to do with the GIA opportunity. Grow your business quickly? Prefer slow and steady? It's all good. Below you can familiarize yourself with the GIA enrollment process, and see what's in store when becoming a Consultant/Advocate. Whenever you are ready you can click 'Enroll Now' at the bottom of the page to get started!
---
Purchase the GIA Starter Kit for $49.95. The Starter Kit includes these four business must-haves!
---
Access to your
user-friendly "back office"
---
Free access to the online learning center in "GIA University"
---
GIA Welcome Kit that includes a "Let the journey begin" consultant workbook, overview booklet & tote bag
---
Step 2
This is where the real fun starts! Select the GIA product kit that feels right for you. All of the options listed below include the above membership benefits. Selecting a kit upon enrollment is not required (other than the $49.95 Starter Kit), but it is highly encouraged, because of the highly discounted pricing you will enjoy. Pick whichever pre-configured GIA product bundle works best for you, or you can always customize your kit.
We have assembled our fan-favorite, curated products in the following four, high-value options.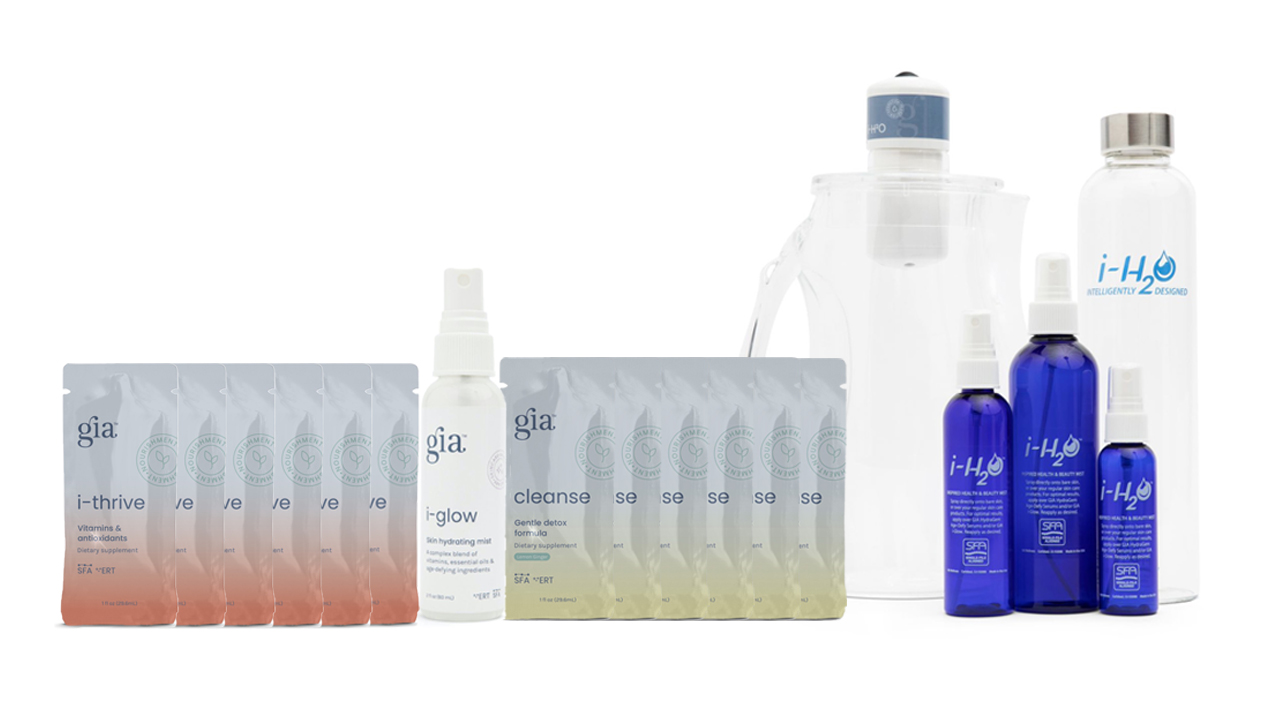 Bronze Package
$399.00 USA ($445 CAN)
($90.00 Savings)
Plus:
Bronze Pack Installments
* Distributors: $59.95+tax/mo for 6 months + 6 months of ARO (Auto-Reorder) of 1 Consumable at $35+​
** Preferred Customers: $59.95+tax/mo for 7 months + 7 months of ARO (Auto-Reorder) of 1 Consumable at $35+
---
Includes:
i-H2O Activation System
$150 worth of GIA energy products (you choose)
i-thrive pouches (6)
cleanse pouches (6)
i-glow hydrating mist
GIA membership
Assorted sales aids
3-month trial subscription to your own GIA website and virtual office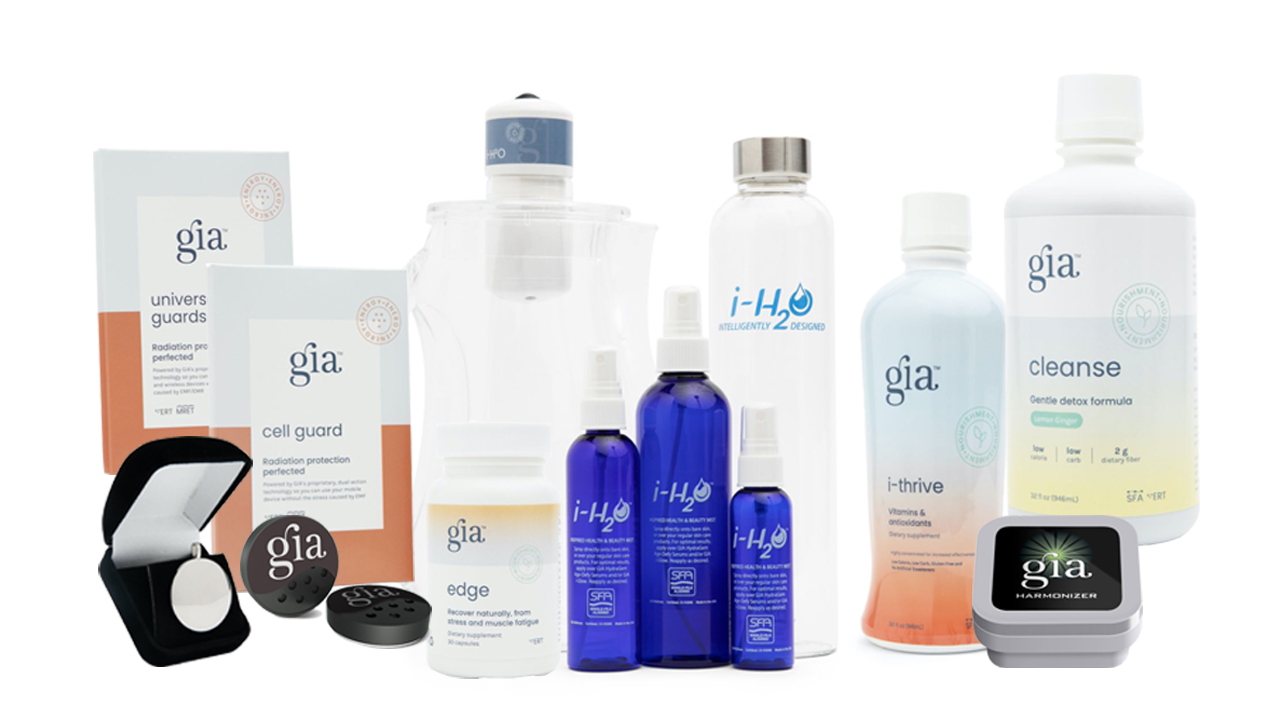 Silver Package
$1247.00
($185 Savings)
---
Includes:
i-H2O Activation System
i-thrive
Cleanse
Edge (30 ct)
Cell guard sliver (2)
Classic pendant
Universal guard 2-pack
Home harmonizer
GIA membership
Assorted sales aids
3-month trial subscription to your own GIA website and virtual office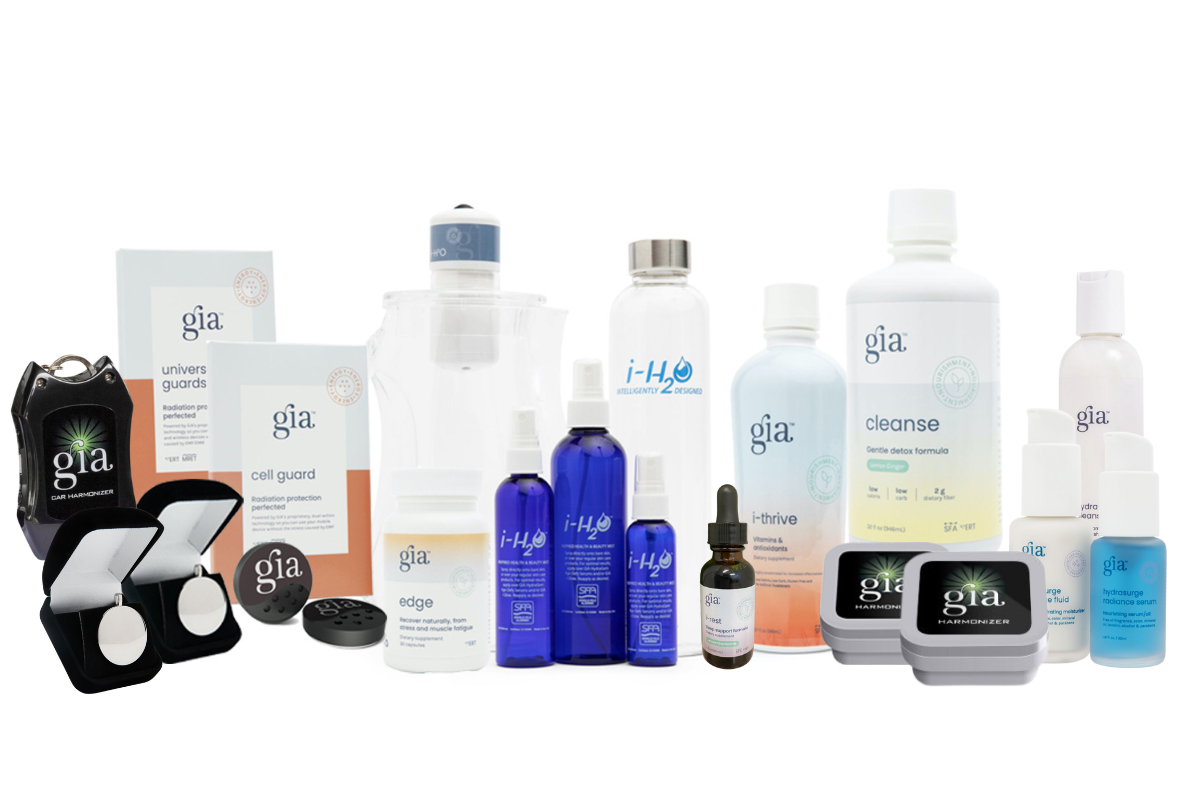 Gold Package
$1997.00
($365 savings)
---
Includes:
i-H2O Activation System
i-Thrive
Cleanse
i-rest
Cell Guard Sliver (4)
Classic pendant (2)
Universal Guard (2)
Home Harmonizer (2)
Mini Slivers (2 sets)
Edge (30 ct)
Car harmonizer
HydraSurge Radiance Duo
Hydra Renew Cleanser
GIA membership
Assorted sales aids
3-month subscription to your own GIA website and virtual office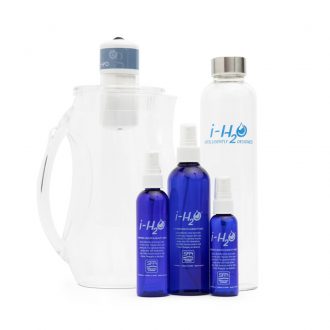 i-H2O Enrollment Package
$739.99
($49.95 Savings)
---
Includes:
i-H2O Activation System
64 oz Acrylic Pitcher
25 oz Glass Drinking Bottle
Neoprene Sleeve for Bottle
1/8″ 120v Power Supply
2 oz Spray Bottle
4 oz Spray Bottle
8 oz Spray Bottle
As you will see, most GIA packages can be purchased using an EZ-Pay option for affordable monthly payments. This makes the investment in your personal wellness and your business a "no brainer".
The Bronze Package and all other packages or custom kits that exceed $1,000 give you the added perk of 30% discount on all GIA purchases.
---
FAQs
What is a Wellness Consultant?
How do I enroll and how much does it cost to become a GIA Wellness Consultant?
Are there any ongoing or additional fees?
What happens after I enroll?
Do I have to 'sell' a certain amount every month?
How do I earn income as a 'Wellness Consultant'?
What if I have friends or family outside of the United States? Can I sell to them?
How much money can I earn?
How do I earn credit for my sales?
What if I've never done anything like this before and need help getting started?