Benefits
Energetically optimized with Energy Resonance Technology (ERT) to reinforce your body's natural resilience to the effects of everyday stress
Made with Far-Infrared fiber which revolutionizes the way biofield-reinforcing frequencies are utilized by the body's energy field. Researchers have noted that Far-Infrared transfers energy purely in the form of heat, which can be perceived by the thermo-receptors in human skin as soothing warmth that can penetrate up to 1.5 inches beneath the skin.
Revolutionary knitting process offers superior ergonomics and breathability
Unique three-dimensional compression offers optimal joint support during low, medium, and high-intensity activity
An effective way to support your body's natural ability to alleviate stress & discomfort
Each GIA Smart Sleeve Set Includes:
GIA Knee Sleeve:
The GIA Smart Sleeve for the knee is designed to fit and support the knee joint
without easily slipping off . The highly elastic fabric with Far Infrared fiber features
three dimensional knit technology and soft edge compression. The sleeve is
breathable, comfortable and designed to decrease levels of discomfort, normalize
potential swelling, increase activity and ultimately help improve your quality of life.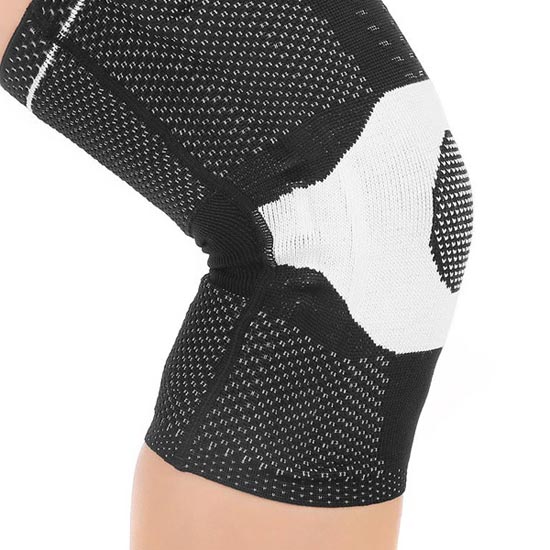 GIA Elbow Sleeve:
The GIA Smart Sleeve for the elbow helps to relieve discomfort associated with
overuse of your elbow (tennis, golf, etc.). Its unique construction made with Far Infrared
fiber and entrained with bio-friendly ERT, helps retain body heat by warming
the area and supporting normal circulation. It helps relieve energetic discomfort,
signs of swelling and stiffness, and supports the body's natural recovery process
while providing comfortable compression for weak or over-stressed elbows.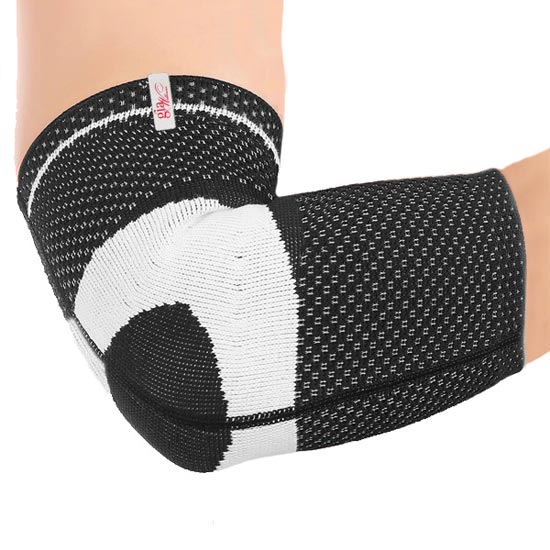 GIA Wrist Sleeve:
The GIA Smart Sleeve for the wrist is designed to help maintain wrist health by
providing warmth, compression and support to injured wrists. The power of ERT
combined with the customized fit of the Far Infrared wrist sleeve supports the wrist
while leaving the thumb and fingers free for full range of motion. The firm support
of the GIA wrist sleeve will help keep the wrist aligned and limit movements that
would be painful or disruptive to the joint.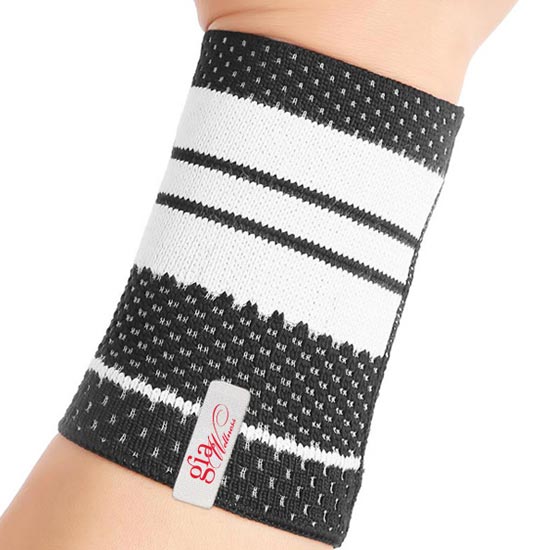 GIA Ankle Sleeve:
The GIA Smart Sleeve for the ankle is made with a light-weight Far Infrared fiber
that provides support and compression to weak and/or injured ankles, while energetically
supporting the biofield through GIA's ERT Technology. The design is
based on the human ankle structure and provides stability to the ankle joint in a
comfortable, breathable material that provides
relaxation and allows the skin to breathe.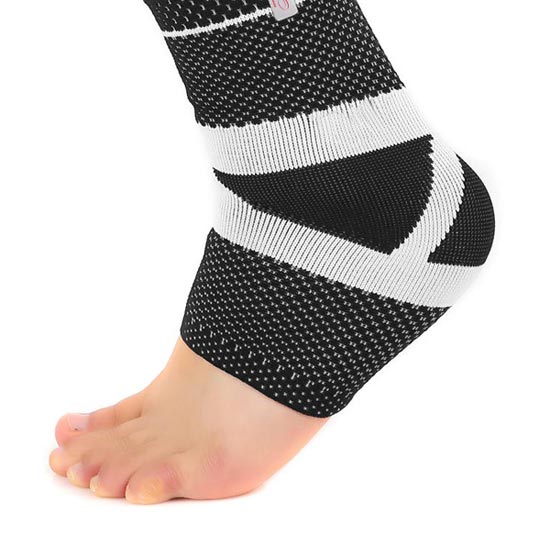 Sizing Chart

Consumer Survey Results
…of GIA Smart Sleeve users surveyed during the product development and pre-launch stage, reported one or more of the following benefits when using the Smart Sleeves:
Noticeably less discomfort in the area of the body where the Smart Sleeves are used
Instant relief, a soothing warmth and much better stability
---