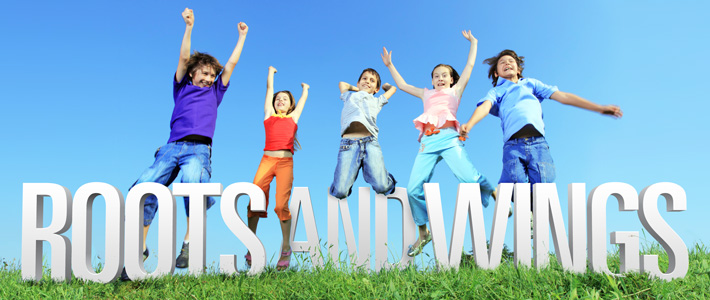 Roots & Wings (RAW) Program
Ultimately, the RAW Movement is about enhancing the self esteem of kids, teenagers, and young adults, so that they may develop strong "roots" and find their "wings" to soar.
Here at GIA Wellness, the Roots and Wings (RAW) Program is a crucial part of our purpose. Inspired Wellness begins with our independent GIA Consultants, but ultimately reaches kids, teenagers and young adults through the "RAW" Training. These transformational programs are brought to our future generation so that they may realize their potential, set goals, and achieve them. The teenage years shape who we will become as adults, building the foundation for our future. If teenagers are able to make the right choices now, those choices can help them to create a better future. Our goal at GIA is to help equip as many young adults as possible with the tools to make those right choices, and to help them to believe in themselves.
GIA Wellness Co-CEO Lynda Cormier-Hanser says, "We can never outperform our self esteem. Kids and teenagers are very vulnerable so the stronger their sense of self is, the greater their chances are of setting goals, and reaching them. Having core values and learning basic leadership skills at a young age fosters personal responsibility, as well as respect for self and others. I believe that we can transform the world by empowering teenagers to see their true potential and help them to aspire to be their best."
Roots & Wings
A window into the heart of GIA Wellness – the RAW Movement Program.
Fish For Life Event
GIA's support in bringing joy to disabled children at the Fish For Life charity event in Dana Point.
Roots & Wings Montana
Enjoy this inspiring recap of GIA's "Roots & Wings" event for teenagers in Montana!
I have been around this industry for over 20 years, I can honestly say that I have NEVER experienced a dedication to personal growth and an expertise that Lynda Cormier brings to GIA Wellness and…
J.W., San Diego, CA
I definitely feel like I broke through self doubt. I feel like I learned that anything is possible, and I can actually do anything if I put my mind to it. Learning how to forgive…
One teenager who attended a Roots & Wings event
The 'inspiration' element of GIA Wellness is often sensed by new people, but it is a treasure and a gift that continues to grow over time. The result – people grow and evolve and become…
J.W., Dana Point, CA