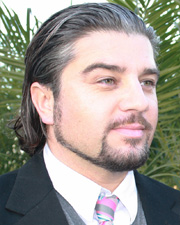 Alfred Hanser
Co-CEO
Alfred Hanser is a highly experienced Marketing and Sales expert, as well as a successful entrepreneur with a track record of founding and growing several multi-million dollar companies in the Health & Wellness Industry. During his career, Alfred worked as a Management Consultant for a number of Fortune 500 companies in the Health Industry.
Later, he co-founded a successful European medical device distribution company that has since grown into a multi-million-dollar operation with representation in 8 countries. He was also responsible for one of the most successful launches in American TV Direct-Sales history, bringing European luxury personal care products to 80 million households in North America and generating tens of millions of dollars in the process. He also co-founded an international Wellness Company with its patented core technologies having generated in excess of $100 million dollars in sales, and having helped millions of people improve their quality of life in the process.
Mr. Hanser serves as a trusted adviser for several U.S. and European companies, and holds Magna-Cum-Laude degrees in Organizational Behavior Business Policy and International Studies from Southern Methodist University (SMU) in Dallas, Texas. He is a sought-after expert in the areas of electromagnetic radiation problems and solutions, as well as in hydration, energy and nourishment – with emphasis on anti-aging. Alfred has been a featured speaker at many health and wellness congresses and scientific conventions, as well as an expert guest on many radio and TV show around the world.
I have been around this industry for over 20 years, I can honestly say that I have NEVER experienced a dedication to personal growth and an expertise that Lynda Cormier brings to GIA Wellness and…
J.W., San Diego, CA
I definitely feel like I broke through self doubt. I feel like I learned that anything is possible, and I can actually do anything if I put my mind to it. Learning how to forgive…
One teenager who attended a Roots & Wings event
The 'inspiration' element of GIA Wellness is often sensed by new people, but it is a treasure and a gift that continues to grow over time. The result – people grow and evolve and become…
J.W., Dana Point, CA