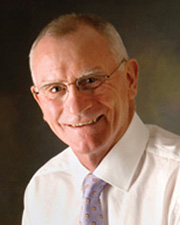 Ian Ross
General Manager, GIA Wellness Australia & New Zealand
Ian Ross is an energetic, creative and entrepreneurial executive with a proven track record of building and developing successful, profitable Direct Selling and Referral Marketing companies over the past 30 years. His vast experience encompasses senior executive and board level roles, in multi-million dollar companies in Australia and New Zealand, as well as several countries within the Asia Pacific Region.
Of GIA's continuous international growth, Ian says:
Enthusiasm, excitement, and momentum is at an all-time high among our GIA Wellness Consultants in Australia and New Zealand. They are spreading the word about the amazing AquaGIA, TerraGIA, NutraGIA, BellaGIA and GIATrim product lines, as well as the highly rewarding GIA Wellness Business Opportunity. This spirit supports the concept that 'Nothing is more powerful than an idea whose time has come.' Indeed, for GIA Wellness, our time to shine in Australasia has clearly come!
I have been around this industry for over 20 years, I can honestly say that I have NEVER experienced a dedication to personal growth and an expertise that Lynda Cormier brings to GIA Wellness and…
J.W., San Diego, CA
I definitely feel like I broke through self doubt. I feel like I learned that anything is possible, and I can actually do anything if I put my mind to it. Learning how to forgive…
One teenager who attended a Roots & Wings event
The 'inspiration' element of GIA Wellness is often sensed by new people, but it is a treasure and a gift that continues to grow over time. The result – people grow and evolve and become…
J.W., Dana Point, CA