Inspired Wellness Home
Experience 360-Degree Inspired Wellness in your Home!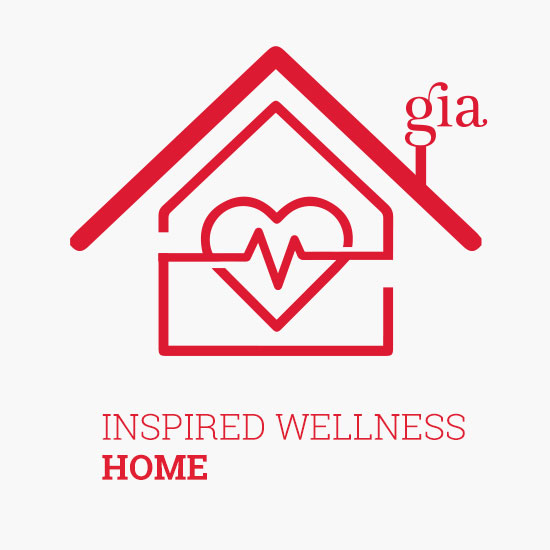 Explore Three NEW GIA Product Packages!
Enjoy Outstanding Savings & Spectacular Rewards!
Whether we like it or not, we now live in the age of 'smart' homes, where many functions such as air conditioning, lights, shades, as well as many 'smart' home appliances and entertainment devices are being controlled wirelessly. And with that comes exposure to skyrocketing levels electromagnetic radiation (EMR) – for everyone living in today's modern homes, including children. To make matters worse, most of us now have digital Smart Meters mounted onto our homes, which emit radiation bursts several thousand times (!) per day.
As a result, health experts from around the world have been sounding the alarm because of their concerns about people today being exposed to 100 million times the levels of EMR compared to three generations ago. Clearly the time has come to bring truly Inspired Wellness back into our living spaces.
That's where GIA Wellness comes in:
Introducing GIA's Inspired Wellness Home Program!
Scroll through the below Inspired Wellness Home Overview to get all the exciting details:
Download the Inspired Wellness Home Overview
To purchase any of the three highly discounted Inspired Wellness Home Packages (Bronze, Silver, Gold), please contact your personal GIA Consultant or call GIA's friendly VIP Consultant Support Team at (760) 448 2498 today!
The earnings of GIA Consultants quoted on this website, and/or in any GIA Wellness presentation(s) or literature are not necessarily representative of the income, if any, that an Independent GIA Wellness Consultant can or will earn through his/her participation in the GIA Wellness Pay Plan (the "Abundance Plan"). Incomes are highly dependent on a variety of factors, including but not limited to a Consultant's effort, team work, etc. These figures should not be considered projections of your actual GIA earnings or profits. Any prior business success, income, earnings, and/or results are not indicative of any potential future success, income, earnings, and/or results that you may or may not achieve.