Consultant of the Year
At the beginning of every year, GIA Wellness – during its black-tie "Award Celebration Banquet" bestows the "Consultant of the Year" Award to the GIA Consultant(s) that have demonstrated outstanding performance in their GIA business, as well as leadership qualities that have inspired many other Independent GIA Consultants around the world.
---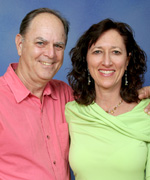 Debbie & Norm Hoffman
Jul 2010
Presidential Directors
Debbie and Norm have always illustrated Personal Responsibility to be their best by setting and reaching goals, participating in every event and by earning every incentive that GIA has ever offered. But, what is most remarkable about this dynamic couple is their dedication to their team, as well as to the entire company. That dedication, which begins with their example of personal sponsoring and personal development, is exemplified everyday with unparalleled servant leadership. There is no denying that Debbie and Norm earned the "Consultants of the Year" because of their extraordinary commitment, dedication and tremendous results in building a strong organization.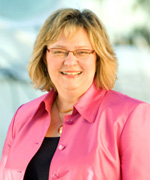 Karen Hill
Jan 2009
One Star Presidential Director
Karen has been a part of the GIA Wellness team from the start, and has never wavered in her dedication to grow her business and support her team. With a tremendous understanding of the industry, Karen shares her expertise on training calls in a way that impacts both brand new Consultants, as well as seasoned veterans of the industry. Karen's passion for the GIA products and business are seen and felt by all who hear her share from her heart. GIA congratulates Karen for her example of dedication and passion to help others. In celebration of Karen's award, GIA donated $3,500 to her charity of choice, the "Queen Elizabeth Camp for Children" in Canada.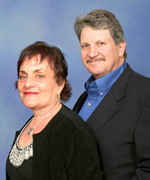 Martha & Clive Gurwitz
Jan 2009
One Star Presidential Directors
Working as a true team, Martha and Clive Gurwitz bring out the best in each other as they consistently build their business. From the moment they started their GIA business, Martha and Clive have consistently shared the vision of GIA with as many people as possible. They are extraordinary when it comes to their support and are always seeking ways to help their team. GIA congratulates Martha and Clive for their unwavering support and having tremendous initiative in building and growing a powerful team. In celebration of Martha & Clive's award, GIA donated a total of $3,500 to their two charities of choice, Irving Moorin Scholarship Award and Haiti Relief.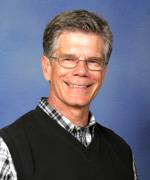 John Williams
Jan 2009
One Star Presidential Director
If you had to select just one of John's attributes, it would be VISION. He saw the potential of GIA Wellness from the start and has held that vision for his family, his team, and everyone affiliated with GIA from the very beginning. John's positive outlook on life is infectious, and with his daily morning call where all are invited, he is the epitome of a team player. GIA congratulates John for his outstanding example of leadership and continual growth. In celebration of John's award, GIA donated $3,500 to his charity of choice, the Orange County SPCA.