Today's stress-filled and frequency-saturated world requires strengthened mental, emotional, and physical resilience. Tests and countless GIAlife users have reported that this energy-supporting product provides this very support in resilience in an effective manner.
Stress acts as an age accelerator, as well as compromises our wellness and our body's natural resistance to negative influences. One of the major external stressors in our environment is Electromagnetic Fields (EMFs). The GIAlife Pendant employs the proprietary ERT™ technology to provide you with a bioenergetic resource to help deal with debilitating stress. When using the GIAlife Pendant, you can experience for yourself its unique energy support qualities. And yes, you can transfer the "energetic heart" of each GIA4Life Pendant from one elegant design to another, allowing you to accommodate your daily style or mood!
All GIAlife pendants are water resistant.
Pendant Collection Contents
This showcase of "smart engineering meets elegant jewelry design" comes in a sleek, black case, which holds 3 stainless steel GIAlife Pendant designs, an ERT-charged "Flexcore" insert, and a GIAlife key.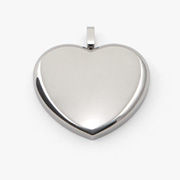 Heart Pendant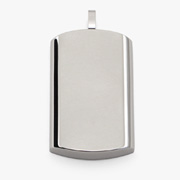 Tag Pendant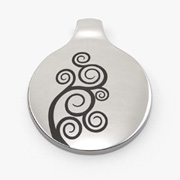 Koru Pendant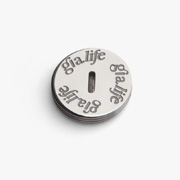 GIA4Life FlexCore Insert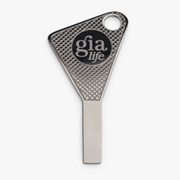 GIA4Life Key

Consumer Survey Results*
8 out of 10
…people say that when using the GIAlife Pendant(s), they feel significantly less stressed and much more balanced during the day
9 out of 10
…people say that they would definitely recommend the GIAlife Pendant(s) to other people
---
Product Benefits
When using the groundbreaking GIAlife Pendant, you can experience for yourself its unique energy support qualities.
Supports natural energy, plus mental & physical performance, especially under pressure
Reinforces your ability to energetically function in EMF/EMR-saturated environments
Discover what body-worn "Inspired Energy" feels like!
What People Are Saying
---
Here are some quick GIA tips on how to practice wellness in the wireless age:
Increase your body's distance from wireless devices
Use the speakerphone function or GIA's Mobile Airtube Headset
Turn off devices when not using them (especially while sleeping)
Don't charge your phone near where you sleep
Reduce screen time as much as possible
---